A two or three night hosted luxury spa break including bed & breakfast, robes and more...
Two or Three Night Option
Zuiver Spa is situated in the southern part of the city close to the Olympic stadium and is a top class European Spa.
The hosted break allows BN members to enjoy time together in the luxury spa and explore the beautiful city of Amsterdam.
Relax in a beautiful, relaxing environment in the middle of the Amsterdam's Forrest. Spa Sport Hotel ZUIVER offers a unique concept that combines peace, relaxation, and luxury. With a 40-meter long swimming pool, various indoor and outdoor pools, and a beautiful garden, you will find yourself in an Amsterdam Oasis.
8 saunas, 2 restaurants, hot tubs and much more!
Zuiver offers numerous options for culinary enjoyment. Experience dishes from all over the world. An enthusiastic, energetic, and young team radiates a passion for hospitality and is happy to help you making the right choice.
Join a great bunch...
There is plenty to see and do!
The trip is hosted by Mark & Pam who will be available throughout and will be your guides on the Saturday evening in Amsterdam..
Feel free to kick back and relax, do your own thing, or join the team on a trip in to Amsterdam.
Our Amsterdam Spa break is hosted Mark & Pam from the BN Events team. Both be on hand throughout to make your stay more enjoyable and will lead a couple of trips in to Amsterdam during your stay.
Your break includes hotel accommodation plus breakfast each morning:
Friday
Saturday
A full day in the spa
An evening in Amsterdam - this is an informal evening that starts with a wander around the beautiful city of Amsterdam. It is up to you where you eat, grab a meal in a group, as a couple - you can come and go as you please. Later in the evening we will enjoy some cocktails and one of Mark and Pams favourite Amsterdam bars...
Sunday
Spa & sightseeing - we will help you head out for the day if you wish or if you prefer to kick back and relax then thats fine too!
Depending on the weather or how people are feeling we may head back in to Amsterdam to the comedy store or a dinner show.
Monday
Departure day - enjoy the spa until you have to leave (book a late flight 😉 )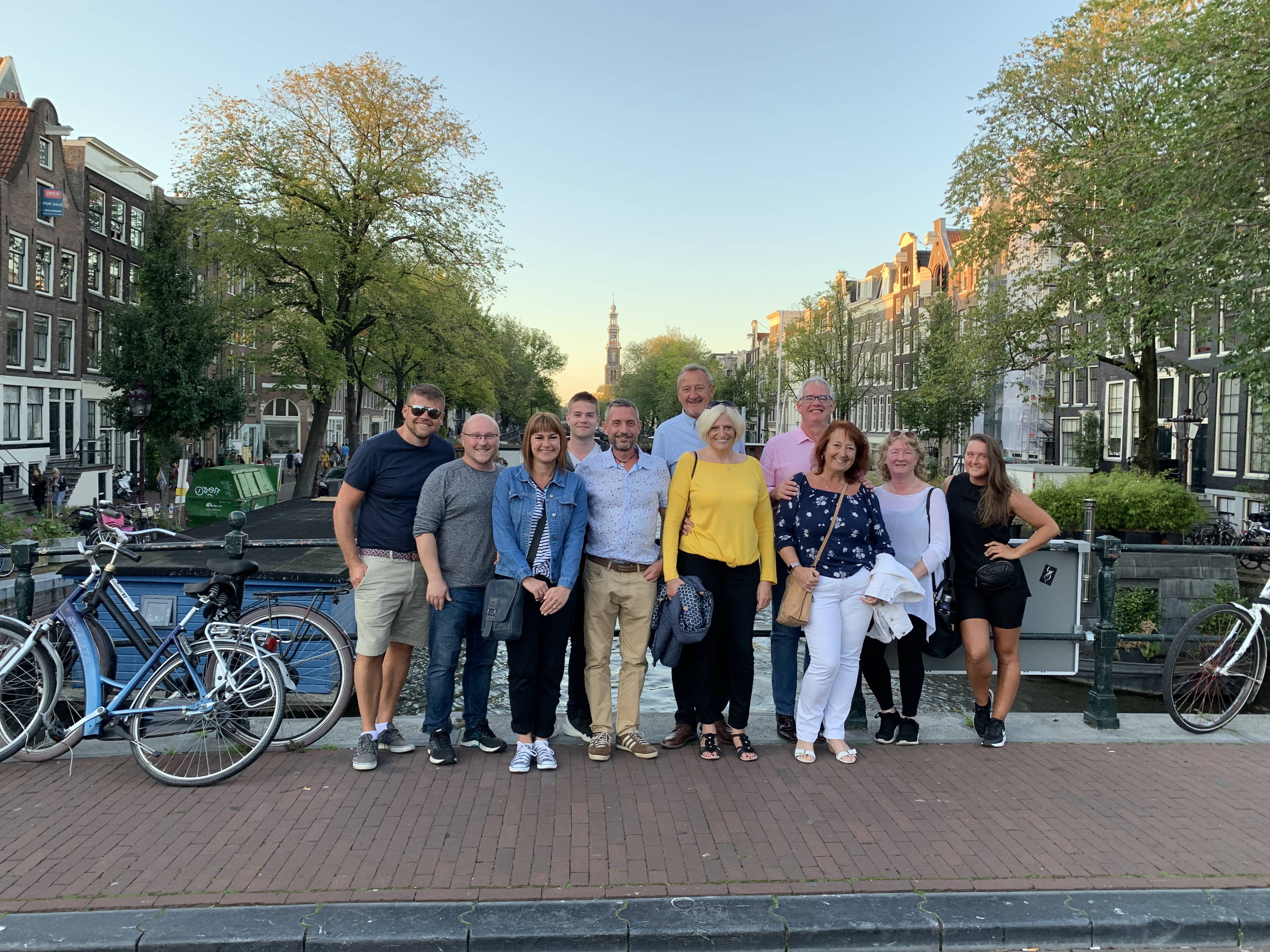 Treat yourself to a wonderful spa break leaving September 39th 2023
£369 per person based on 2 sharing for a 3 night break (£297 for a two night option)
A bed in a shared room is bookable for solo travellers
Pricing is for bedroom, breakfast daily, four days access to the spa.
*There is no Friday meal included, price has been reduced accorgingly.
You will need to book your own flights to and from Amsterdam
The spa will be open to you from 10am on Friday till 10.30pm on Monday.
Please note - the spa is a European spa, nudity is obligatory within the spa but is not permitted in the hotel or bars and restaurants.
SUBSCRIBE TO OUR NEWSLETTER
Receive the latest events info direct to your inbox...