NKD
Family & Youth
Festival

A four night naturist festival aimed at younger naturists and families.
---
---
NKD is a boutique four-day festival designed for families, youth and younger Naturists.
A safe and encouraging environment for those who want to experience a clothes-free world.
---
The perfect place to start your clothes-free journey
---
NKD has quickly become a permanent fixture on the Naturist calendar, but you don't need to be a seasoned Naturist to enjoy it!
Now in its third year, the festival has already encouraged plenty of families and youth to explore Naturism for the first time.
---
This unique clothes-free festival is held at a site in Dorset.
A beautiful location surrounded by woodland, open fields and wildlife where you can be Naked 24/7.
It's the perfect place to leave the outside world behind, meet like-minded people and have loads of fun!
Tents, campers & glamping!
---
There are a few camping areas at NKD including a dedicated family area and some very special lodges.
There's plenty of space for tents, but only limited camper pitches. So book especially early if that's your camping method of choice...
​
On-site facilities are better than your average festival with real toilets (porcelain at a festival!) and hot showers too. They're all well looked after by the site team.
Don't expect all the comforts of home, but by festival standards this is a very comfortable place to stay!
---
---
Our NKD community is something very special...
Real people, real stories, real respect.
It's hard to put into words the atmosphere at NKD – but everyone who attended our first three festivals agrees that it's the community aspect that makes it so special. By focussing the demographic on youth and families, we've been able to create a respectful family environment, packed with fun and games, awesome entertainment and spaces to rest and relax.
There's so much going on, you can create your own NKD Festival experience.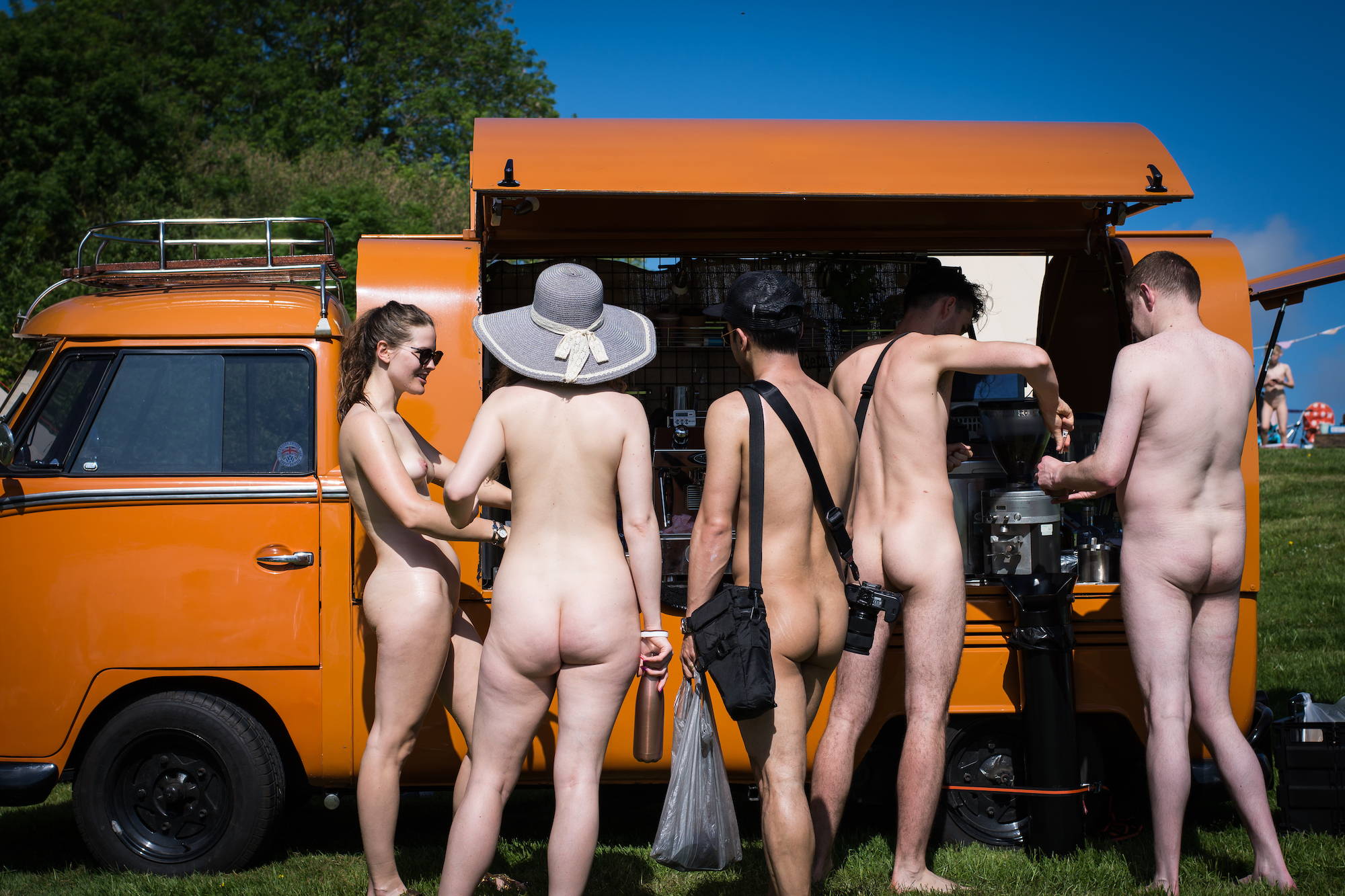 ---
---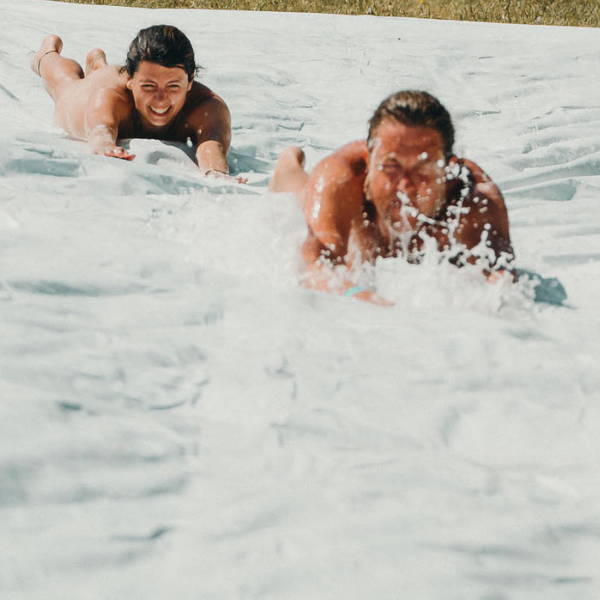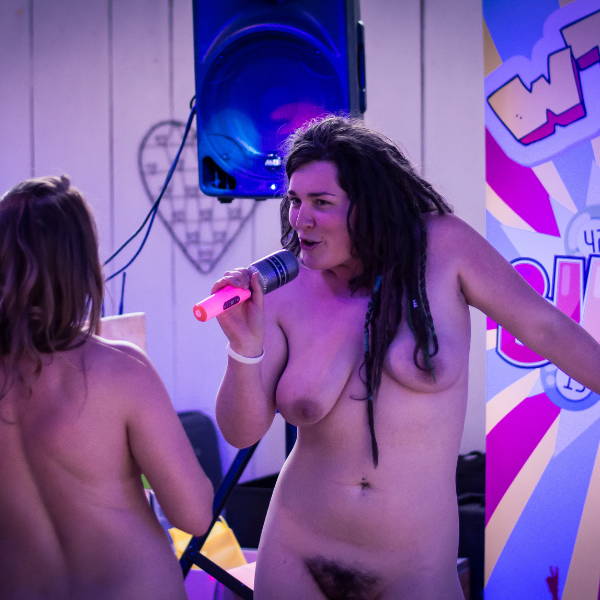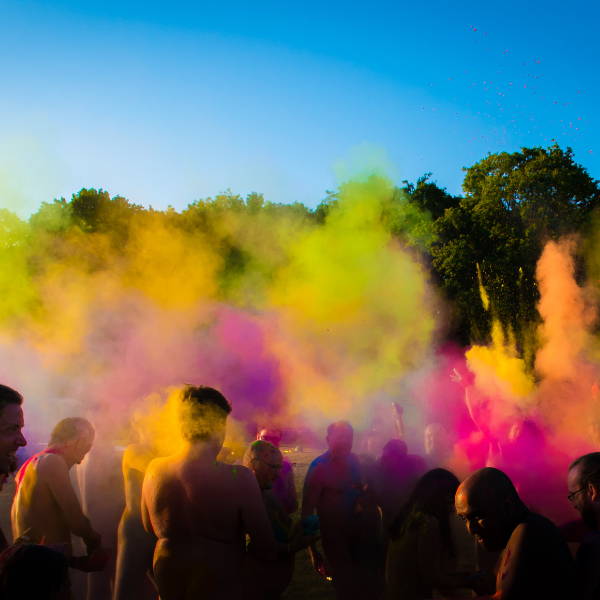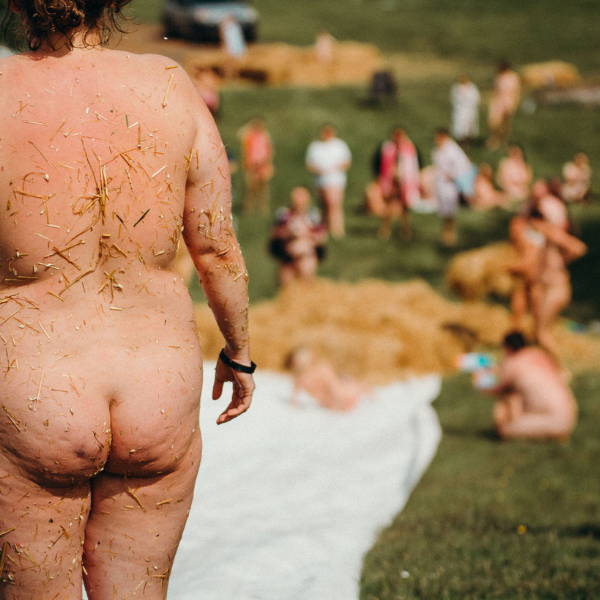 ---
---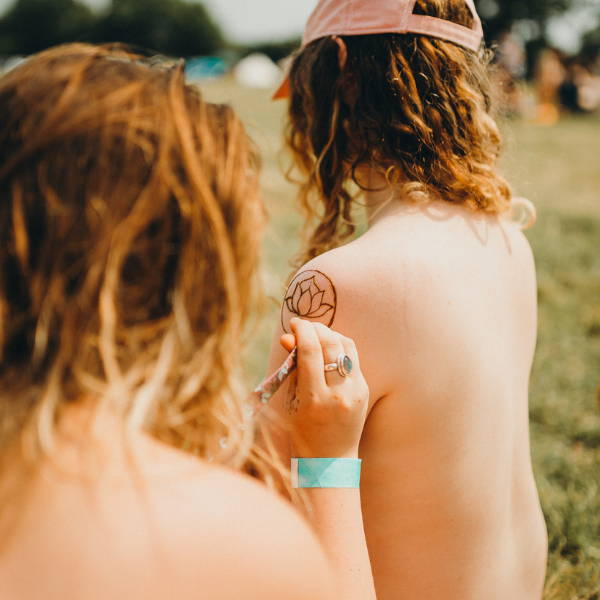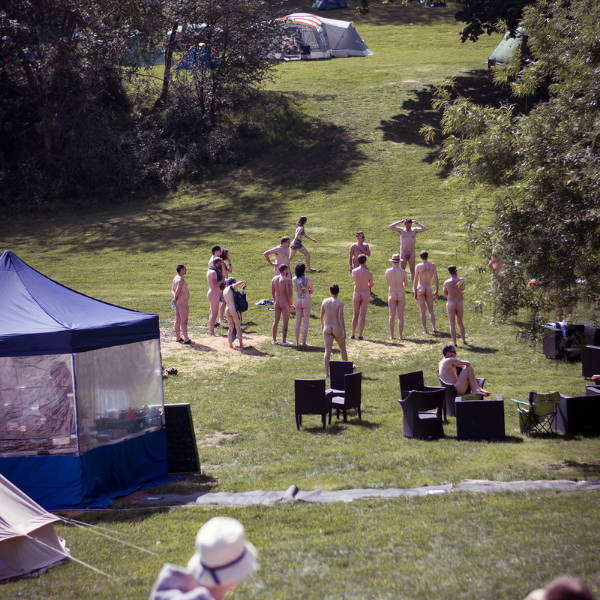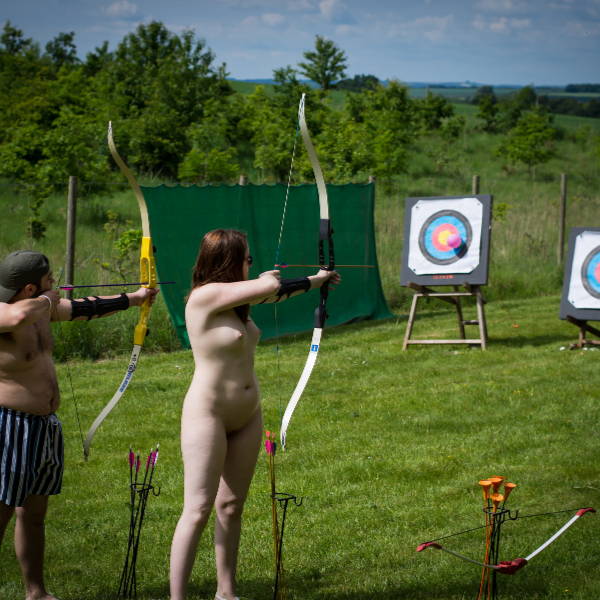 ---
---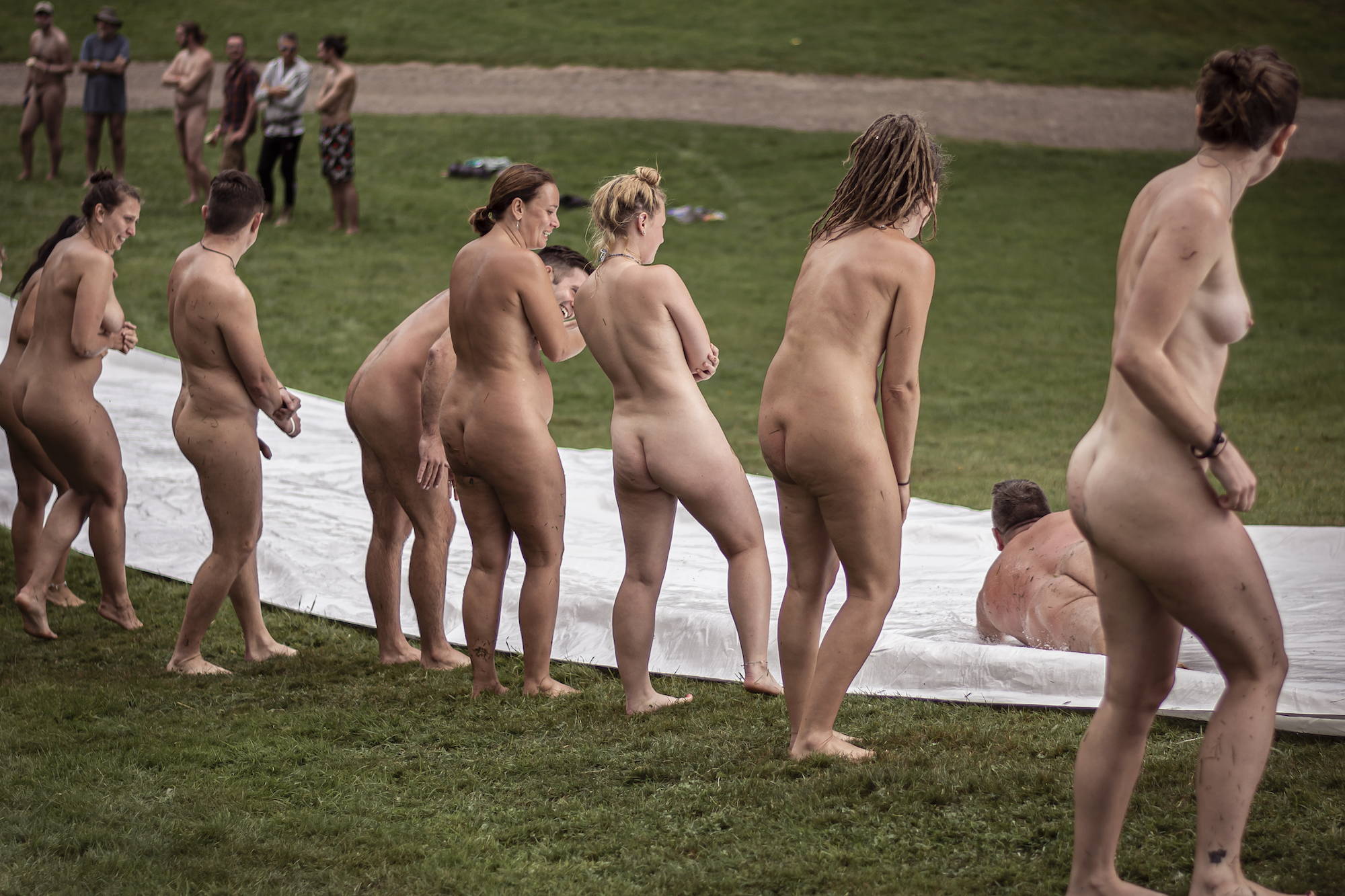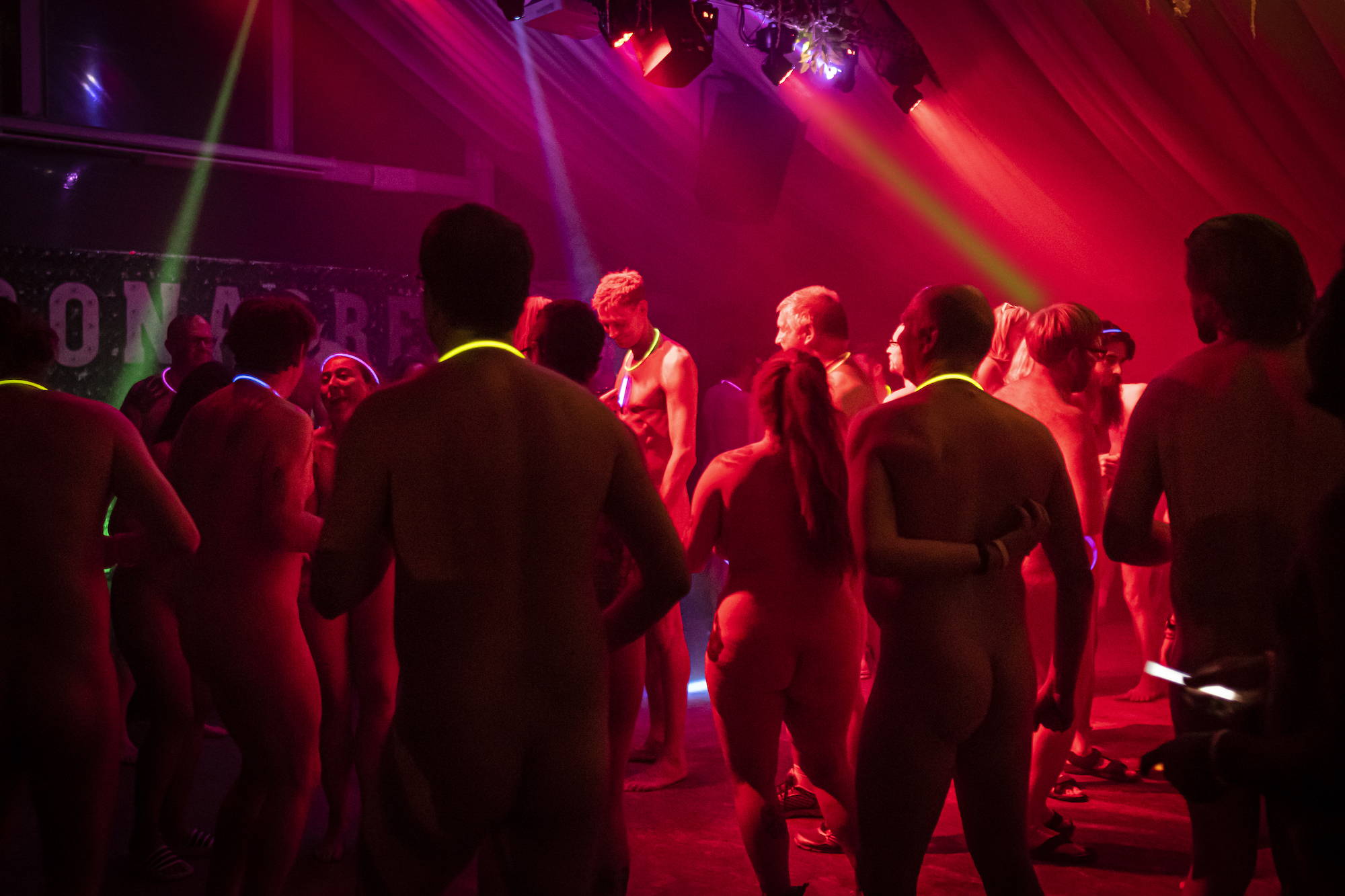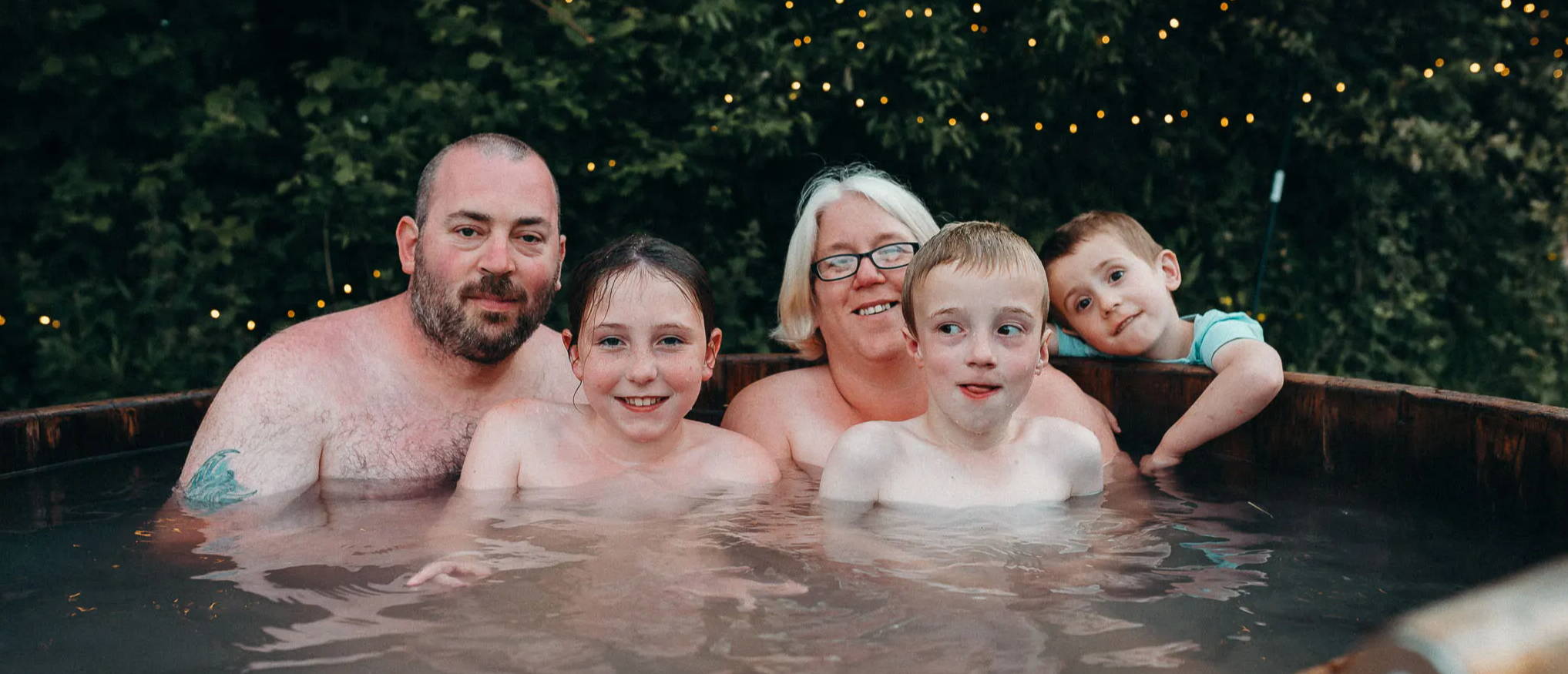 ---
We look after our families.
---
​Enjoy quality time together with our dedicated family camping area, plus plenty of family activities
NKD is designed to be a true family occasion – families are welcomed, and looked after!
Our family area is located at the top of the site – it's the flattest part to camp on, has an amazing view of the festival site, and is closest to all the facilities. And - you even get your own double decker bus to play with (more on that in a mo).
You can bring your own tent, or arrive to one of our pre-pitched luxury glamping bell tents.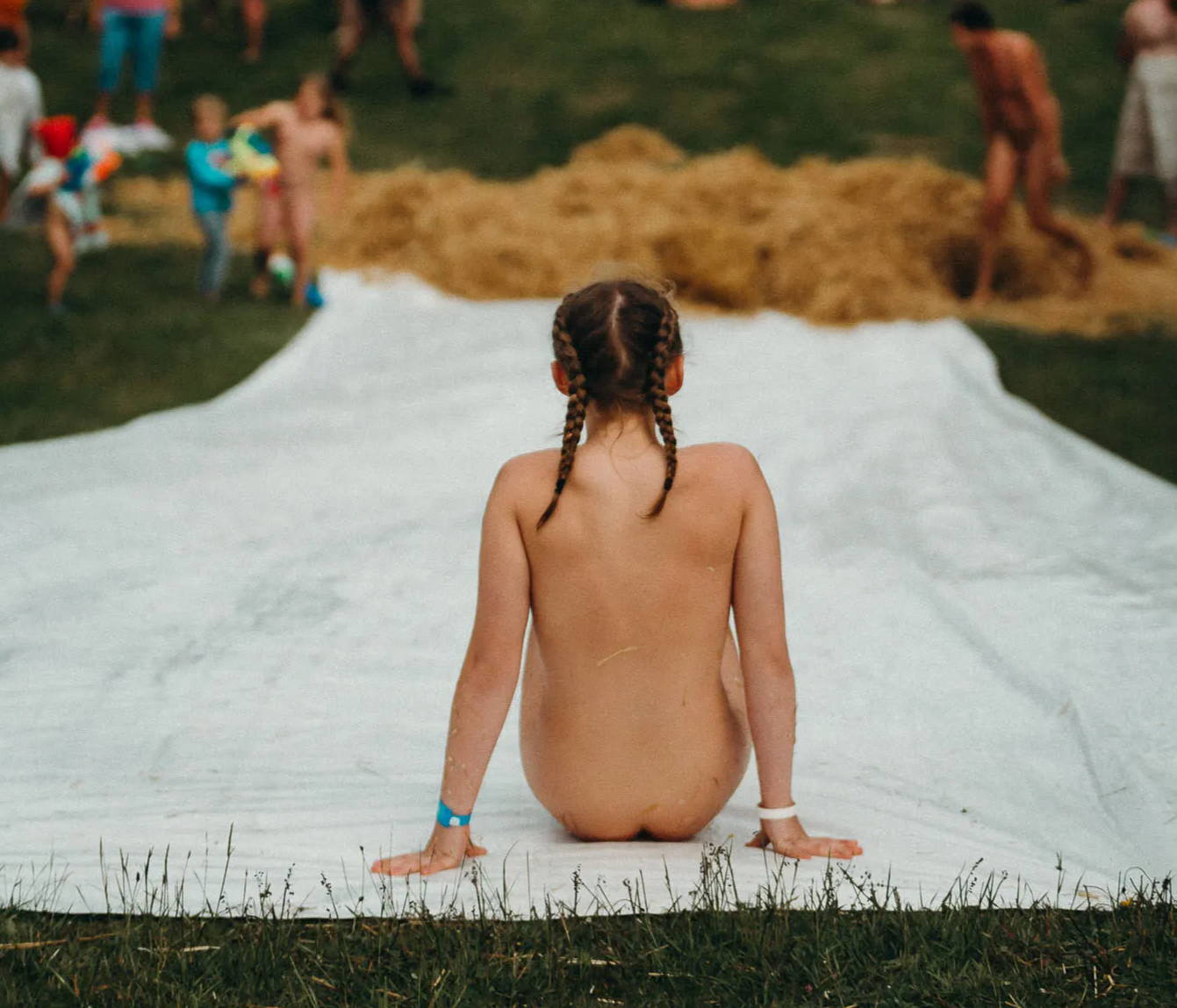 ---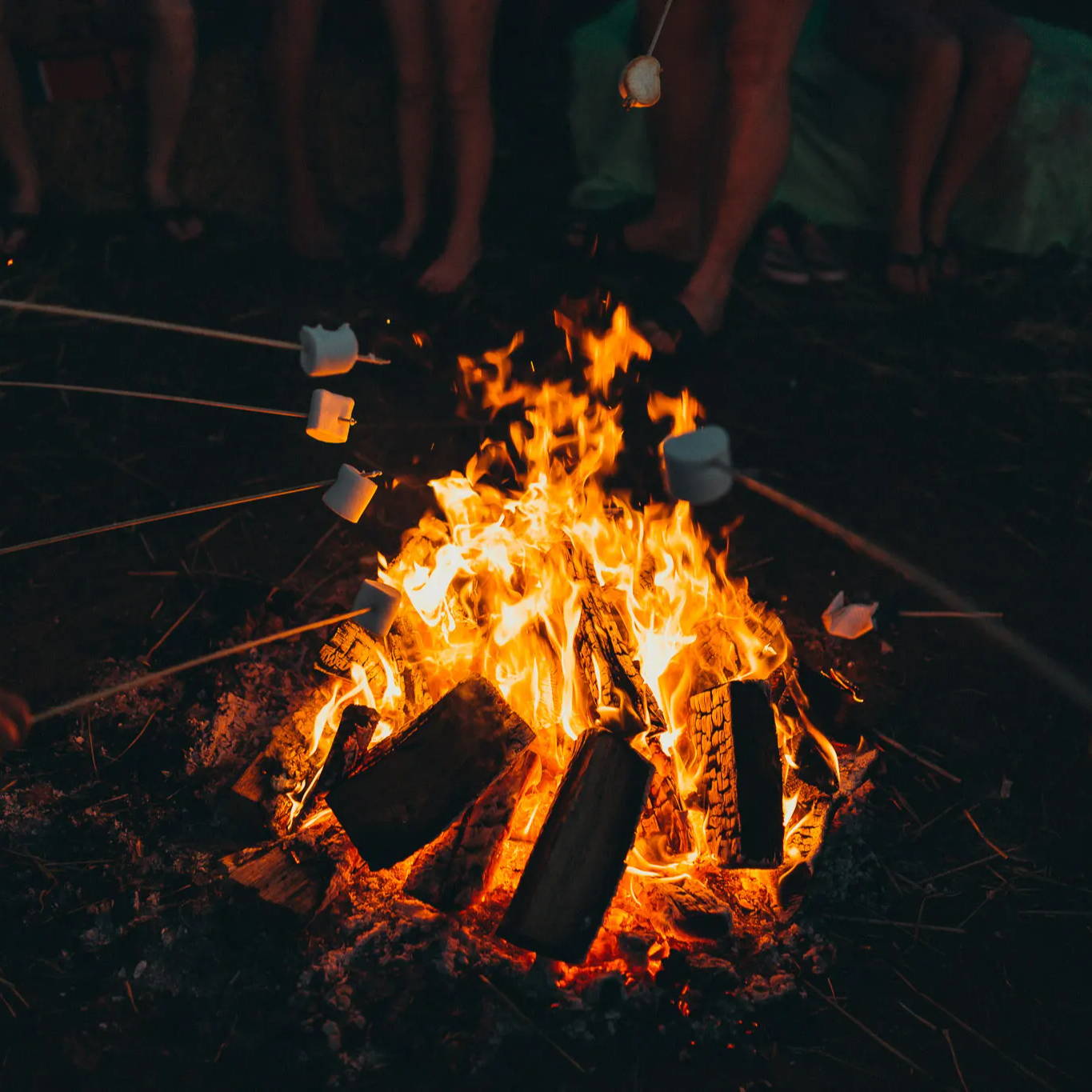 ---
NKD has already helped to create a national community of Naturist families, who often meet up at various British Naturism Events throughout the year. It's an ideal way to meet like-minded new friends - for parents and children alike!
Whilst we make sure we look after our families, one of the best things about NKD is seeing everyone across the entire festival chatting together and sharing the enjoyment.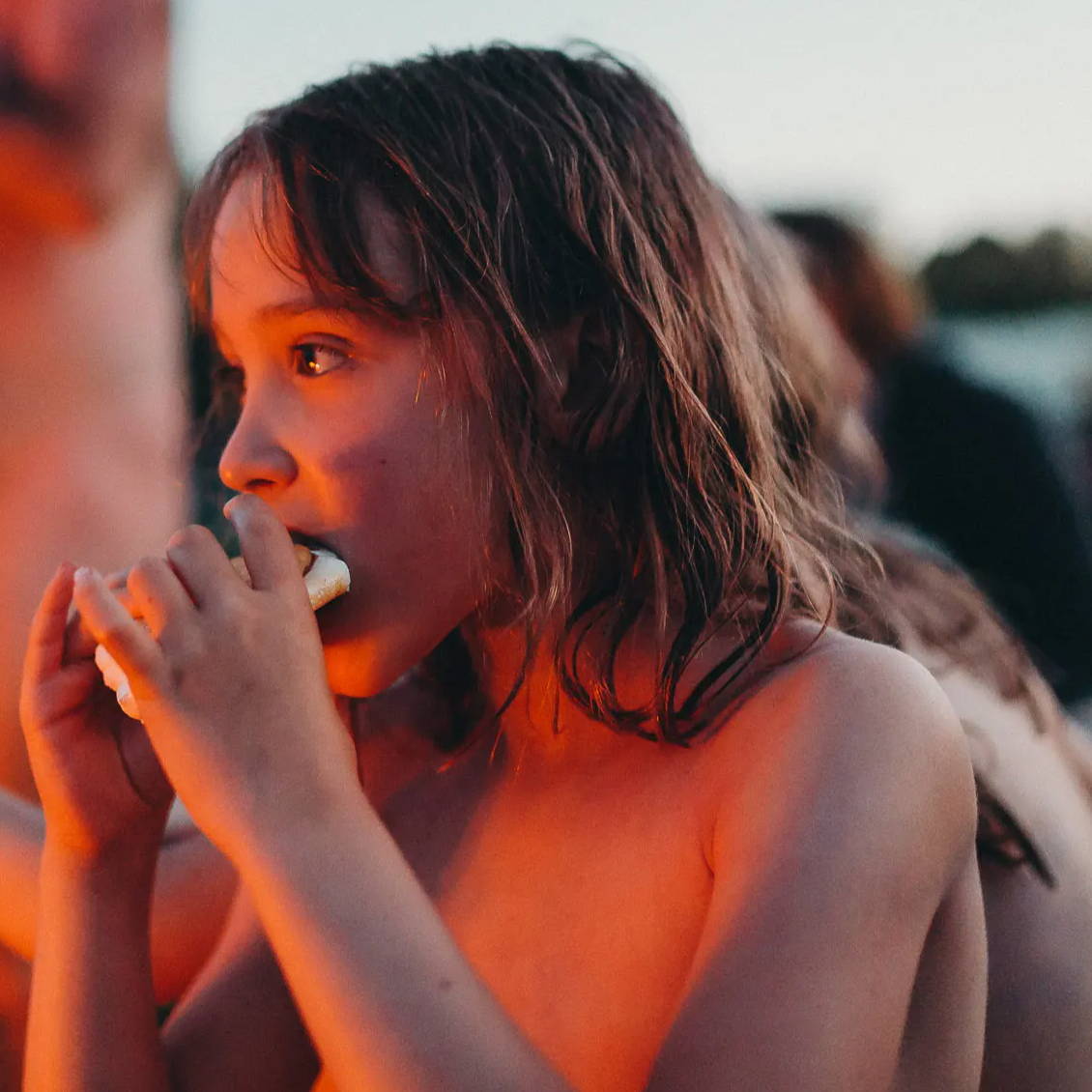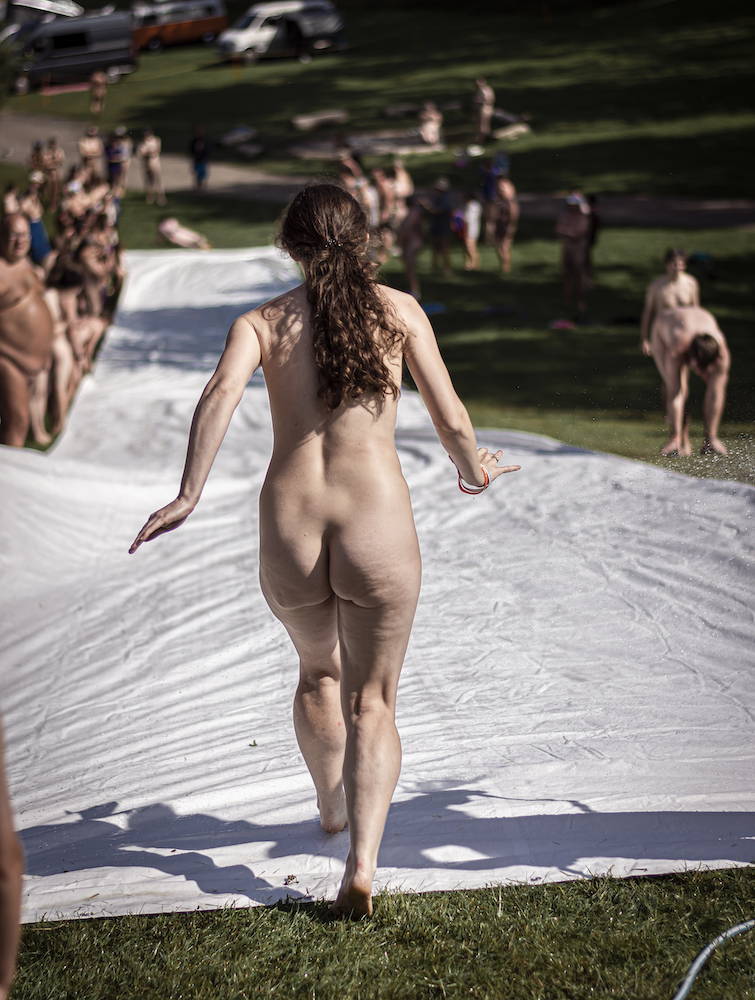 NKD is a festival for younger Naturists and families and it is key that we maintain the right atmosphere to make it thrive.
In 2022 we have changed the booking procedures so we can keep this balance - please refer to the correct section to book. If you have any questions about if NKD is right for you then please expand our age guide below.
NKD takes place at an incredible festival site near Poole in Dorset.
It is a traditional festival experience - the site has no vehicular access so tents and equipment need to be carried or wheeled to pitches using barrows or trolleys (families are provided with a quad & trailer service).
The site has no hook-up but we provide phone charging points.
There are real toilets and showers (yey!).
The site is quite hilly in places.
We can accept panel based vans but not caravans.
There are a few accommodation options and glamping tents available - details are on the booking pages.
1) NKD is primarily targeted to those of YBN age (18-35) and families (a family being defined as one or more adults booking with one or more children)
2) We are not putting a finite age limit on NKD as we feel that is unfair to those guests (mostly 35-50) who are still connecting as part of friendships made through YBN and other popular social groups. If that's you - then NKD is for you...
NKD sold out in 2021 - Numbers at NKD are very limited so in 2022 priority will be given to familes and those under 50.
If all guests booking are over 50 then you can apply for a pass now and in May we will issue a quantity of passes based on the current number booked.
If one or more guests in a party are under 50 then an over 50 may form part of a group booking and can be booked now - the lead booker must be under 50 years old.
3) It is really important we create the right atmosphere at NKD and one that newcomers to Naturism feel comfortable at. The aim is that for many visiting, this will be there first time experiencing social nudity. They will feel more relaxed if those attending are of similar age.
4) BN offers numerous events that are open to all age groups including the amazing Nudefest. NKD is not Nudefest II, its a different event aimed at a younger target market. For BN to flourish it must offer a good variety of events.
5) Families - BN wants to attract more families but we currently don't offer many family targeted events. NKD has a different camping area for families, only open to those booking with children. We are not restricting age for anyone booking with children as we recognise the importance of families (including Grandparents) within Naturism.
6) 'but I'm young at heart....' - the fact your saying this generally means you are too old for NKD!
7) 'but I can keep up with the youth of today.... - refer to answer 6!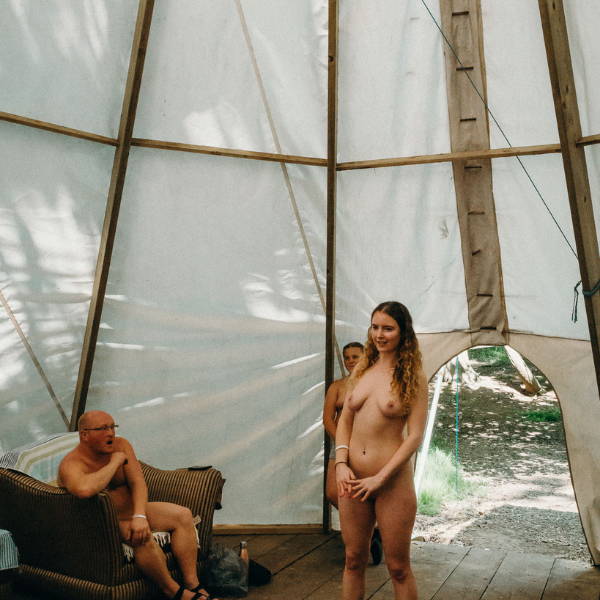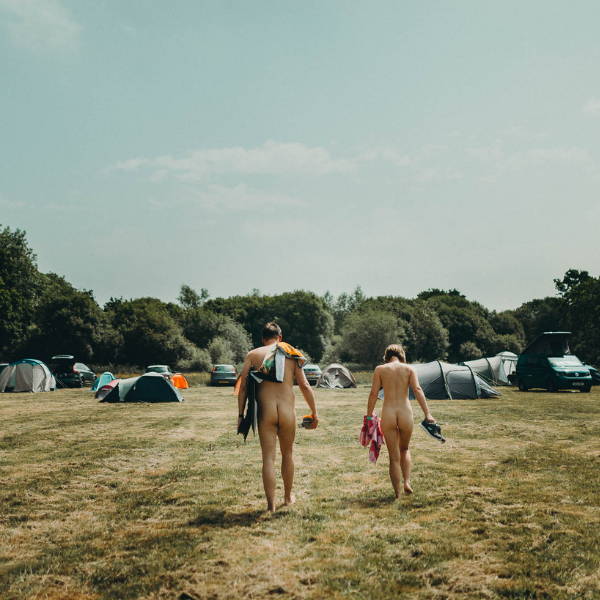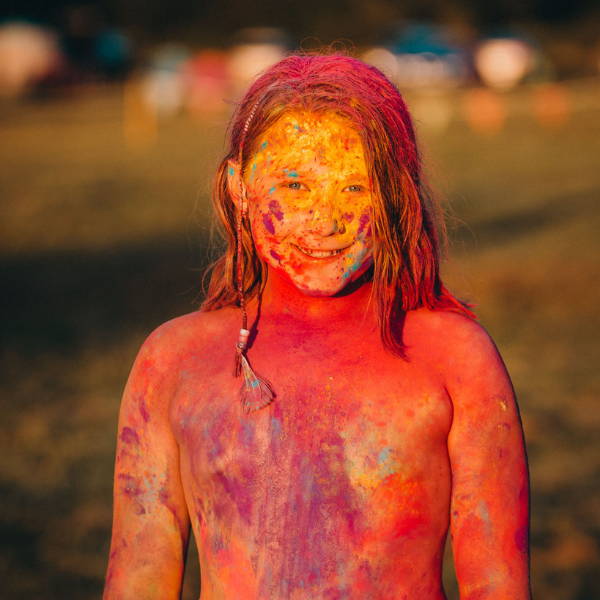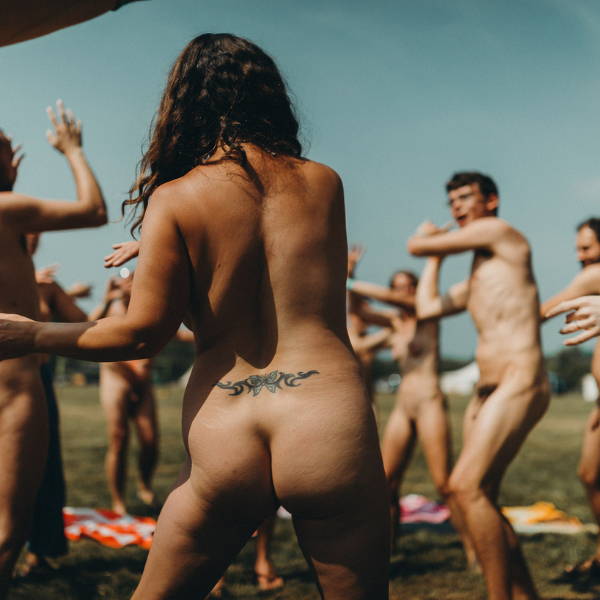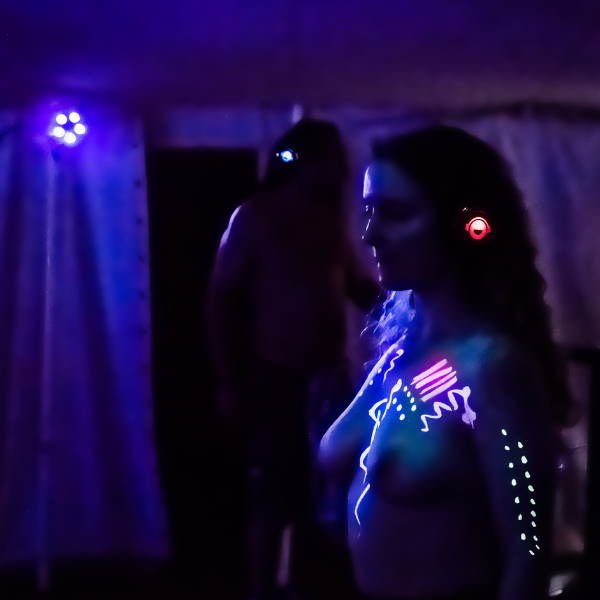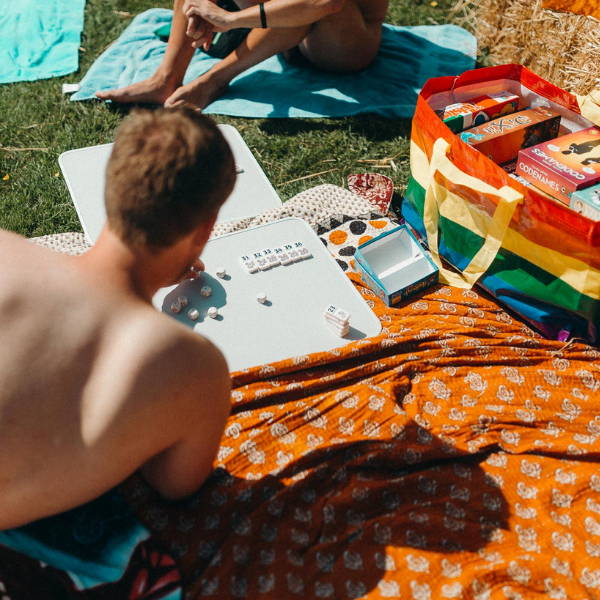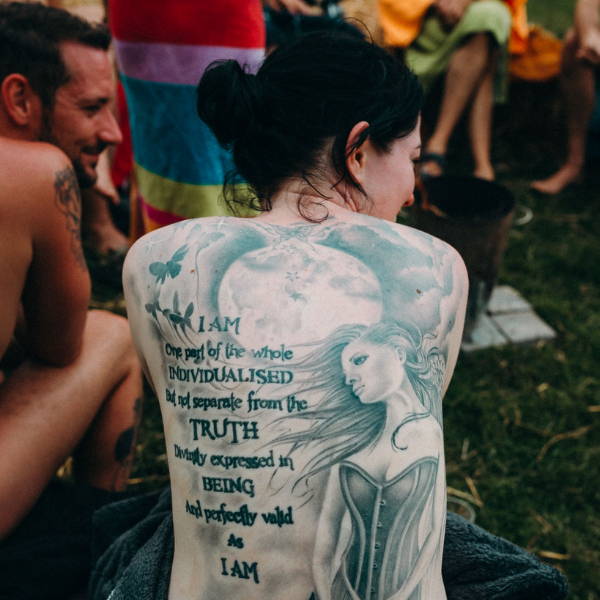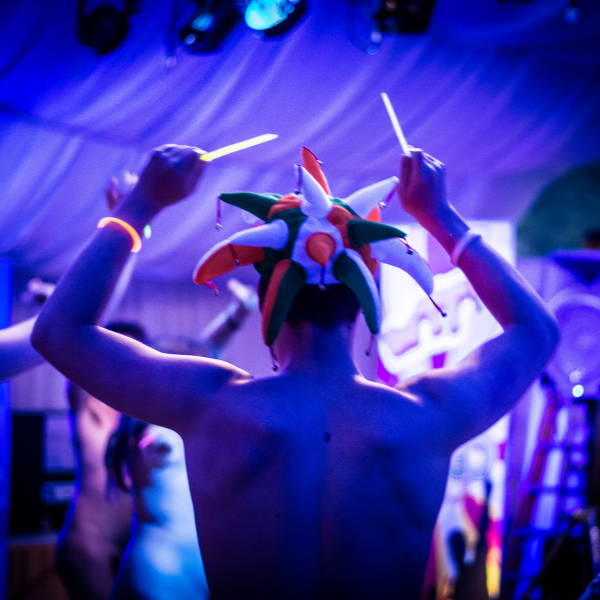 SUBSCRIBE TO OUR NEWSLETTER
Receive the latest events info direct to your inbox...